Estudiantes de Honduras: Meet Isaias, 4th Grader at the Escuela Mixta Marco Aurelio Soto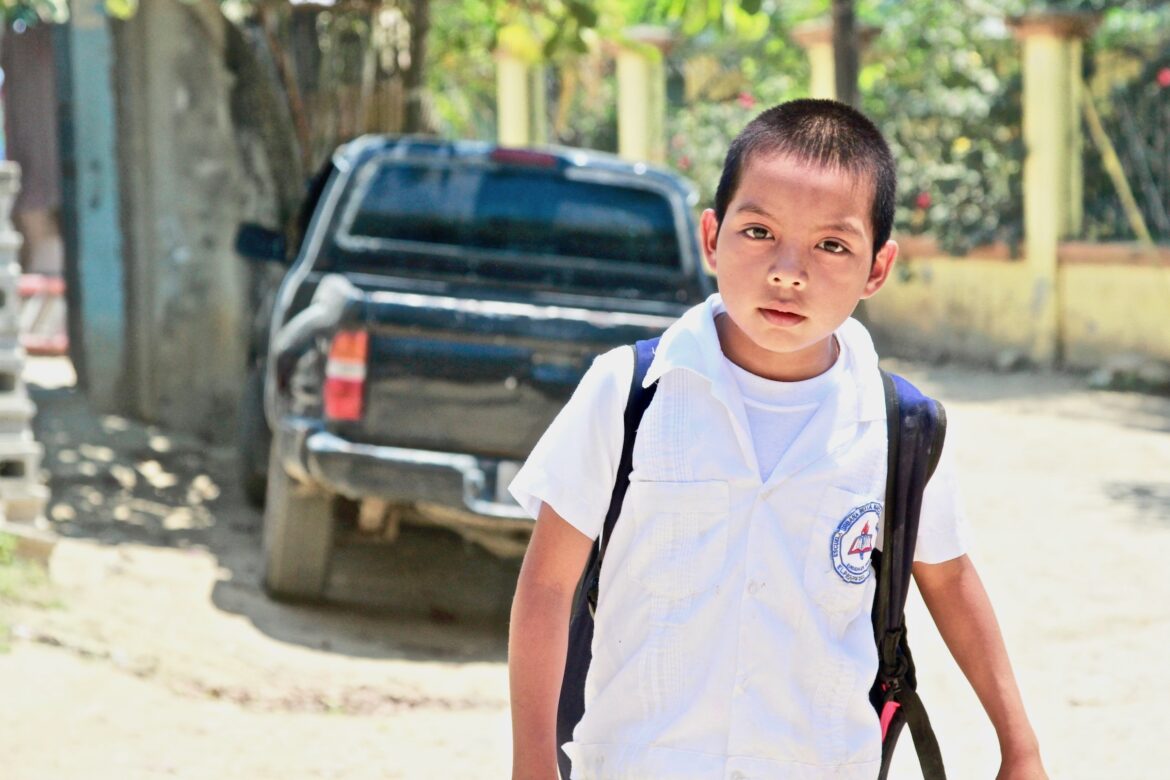 Estudiantes de Honduras
Meet Isaias, 4th grader at Escuela Mixta Marco Aurelio Soto
Isaias wakes up at four in the morning and walks two hours to go to school. He is one of the first students to arrive to school at six. He changes out of his walking outfit into his clean white and blue school uniform. He sits in the front in the front row of his class. He wears glasses tied with strings. Once it is snack time, he makes his way over to the worksite at the back of his school with either a small bag of chips or a small red lollipop. The past couple of months the school and SHH has been working together to build three new classrooms. Currently, the school has over 460 students. Once the bells rings, he goes back to class, takes out his notebook, and starts to learn again. One of the reasons he studies hard is because he wants to own his poultry store one day. Classes end around noon. He eats lunch with the volunteers and begins the journey back home. He walks another two hours. Rain or shine.
When SHH began our partnership with the school, we were invited to walk with Isaias. In the winter, volunteers walked eight hours to and from his house. It takes Isaias four every day. The school director formally introduced Isaias and his friend, Erick, who lives an hour from the school. She talked about how inspirational and the many sacrifices these students make to receive an education. They do this every day to learn.
With a tan backpack almost half the size of him, Isaias, along with Erick, led the way. The hike is not easy. During the winter, the paths are muddy and slippery. During the spring, the sun is scorching hot.
The hike took all the energy out of us. We were drenched in sweat. We drank lots of water. We took many breaks. We slowed down our pace as we went up. Isaias was always in the front. He led the way. At times, he would disappear, and we'd guess that he had gone way too far ahead. However, he always reappeared and waited for us to catch up. He made his way back to us and led the way.
We stopped midway at Erick's house and had to start making our way down. We all waved goodbye to Isaias. He had another hour to go. Maybe even more if we went with him.
We are humbled, inspired, and continue to dream because of students like Isaias and Erick.
Learn more about his school and ways you can donate: https://my.shhkids.org/mas19